News
'WE ARE ALL UNIQUE, BUT CONNECTED BY THE LOVE OF TALES' – AMINA BAKTIYAROVA  FROM KAZAKHSTAN, A participant in the 2020 ISF-UNESCO World Tales Short Story Competition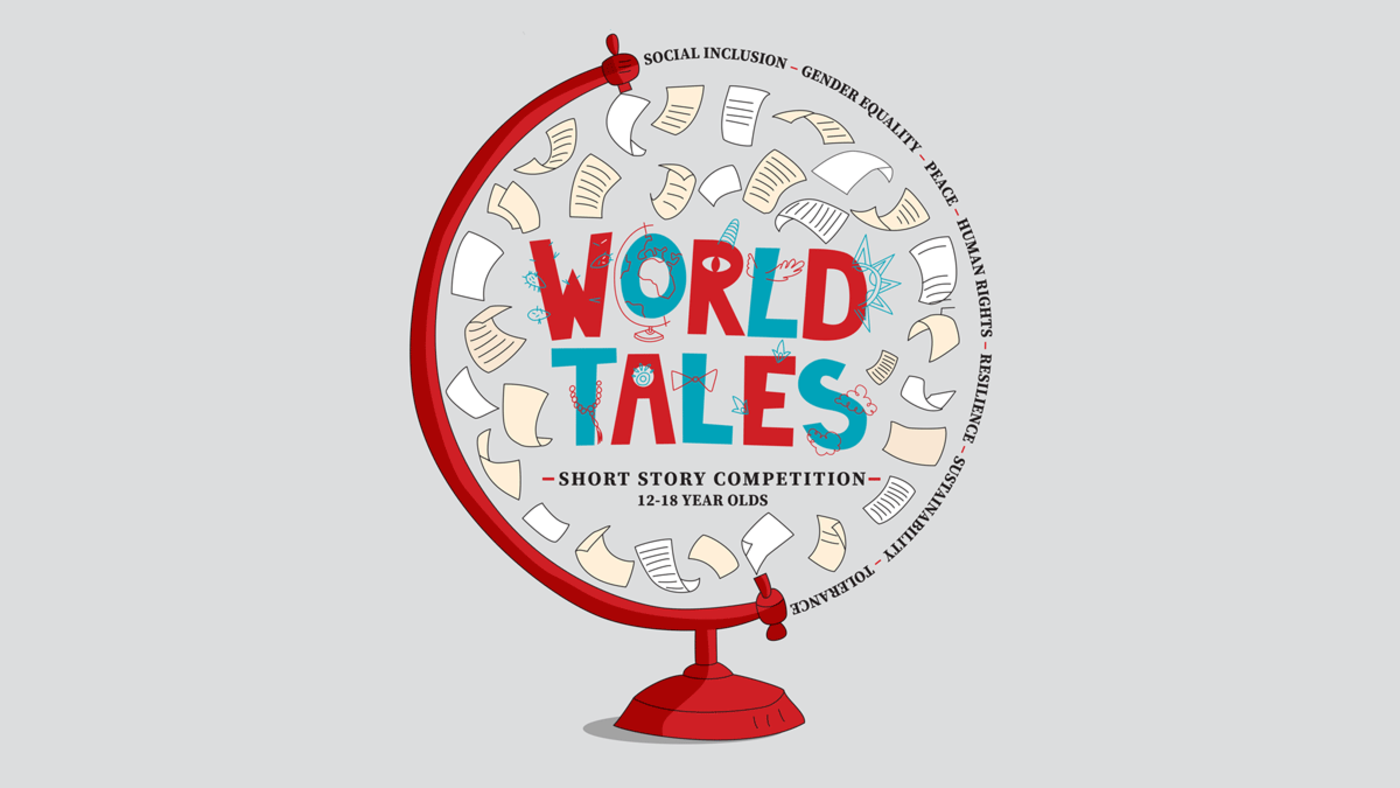 We've been hugely encouraged by the response from around the world to the ISF-UNESCO Short Story Competition. 'I have never seen such a positive response to a competition,' says Anna-Maria Majlöf, the main liaison at UNESCO's Social and Human Sciences Sector in Paris. Thousands of children – from as far as Mongolia and Italy, Kenya and Ecuador, and at least one from Iran – submitted their entries by December 31. In the few days before the deadline, UNESCO received nearly one thousand entries alone.
The subject matter has proven as diverse as the geographical spread of the participants – and inspiringly imaginative. Working with the theme, 'Once Upon a Time in my Future…' Gegee Otgonbayar, 18, from Ulaanbaatar, Mongolia, penned a dystopian tale narrated by a camel searching for sanctuary in a post-apocalyptic world. Fatemeh Azizi from Tehran, also 18, has produced a sobering narrative from the perspective of a grown woman denied the right to become a singer. Natia Gotsadze, 16, from Tbilisi, Georgia writes of finding hope despite life in a wheelchair. And Dylan Winnie Deverill, 12, from the UK, pens an evocative piece about caring for the world's last polar bear cub.
A few of these young authors have been good enough to comment on why they felt inspired to take part in the competition. Budding 16 year-old writer, Amina Baktiyarova from Kazakhstan, writes to say, 'I've been telling many stories since I was a child. It all started when I wrote my first short story about my mother… Storytelling is a way to present my view to the world. It gives me an opportunity to show people my life and share my ideas… I want to believe that everything is possible and that there will always be hope for a bright future… We are all unique but connected by the love of tales.'
Natia Gotsadze, 16, from Tbilisi, Georgia says, 'Writing means a lot to me. It's the best way to transmit your feelings and emotions. Sometimes it's better to write than talk.' While Oscar Ghoshe, 15, from Calcutta, India tells ISF, 'For me, taking part in this competition has been great fun and quite challenging. It also kept me quite busy while we had to stay home from school because of Covid!'
UNESCO is now sorting through the submissions, ensuring that the participants are all eligible. Due to Covid restrictions, staff are stretched thin. But we are aiming to publish the competition's Short List in March – and also announce a date for the live announcement of the winners and prize-giving ceremony.
Published on: Jan 29, 2021