News
The Greek Mobile Library Making Idries Shah's Books Available to Refugees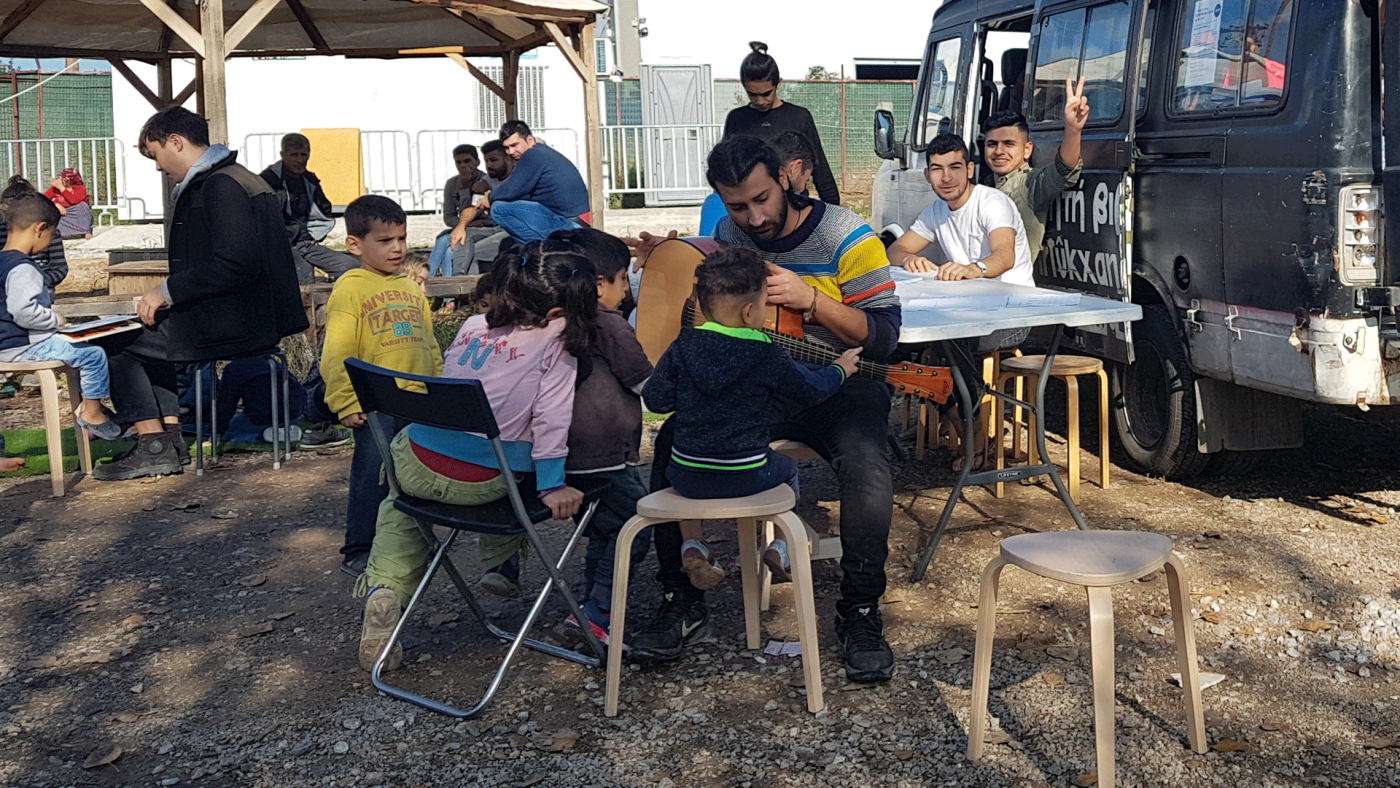 'Shah's writing is approachable and also comes from a cultural background that many of our readers can identify with.' – Becka, a Coordinator with the ECHO Mobile Library serving refugee camps in Athens, Greece.
In September, ISF donated copies of all our Farsi and Dari translations of Idries Shah's books – along with a couple of boxfuls of our illustrated children's series – to ECHO. The response has been extremely enthusiastic.
'One of our regular borrowers took the Farsi version of the Wisdom of the Idiots and came to me today to ask for more time to read it,' writes Becka. 'He said he's learning a lot from it… [and that] each story tells you something different and can mean different things at one time.'
An Afghan lady borrowed a Dari edition of The Ants and the Pen. '"The children loved it so much!'" she told Becka. '"They enjoyed following the line of the pen and how it took them to new and exciting places along with the ants. It is such a lovely and imaginative book which encourages good feelings around discovering new things."'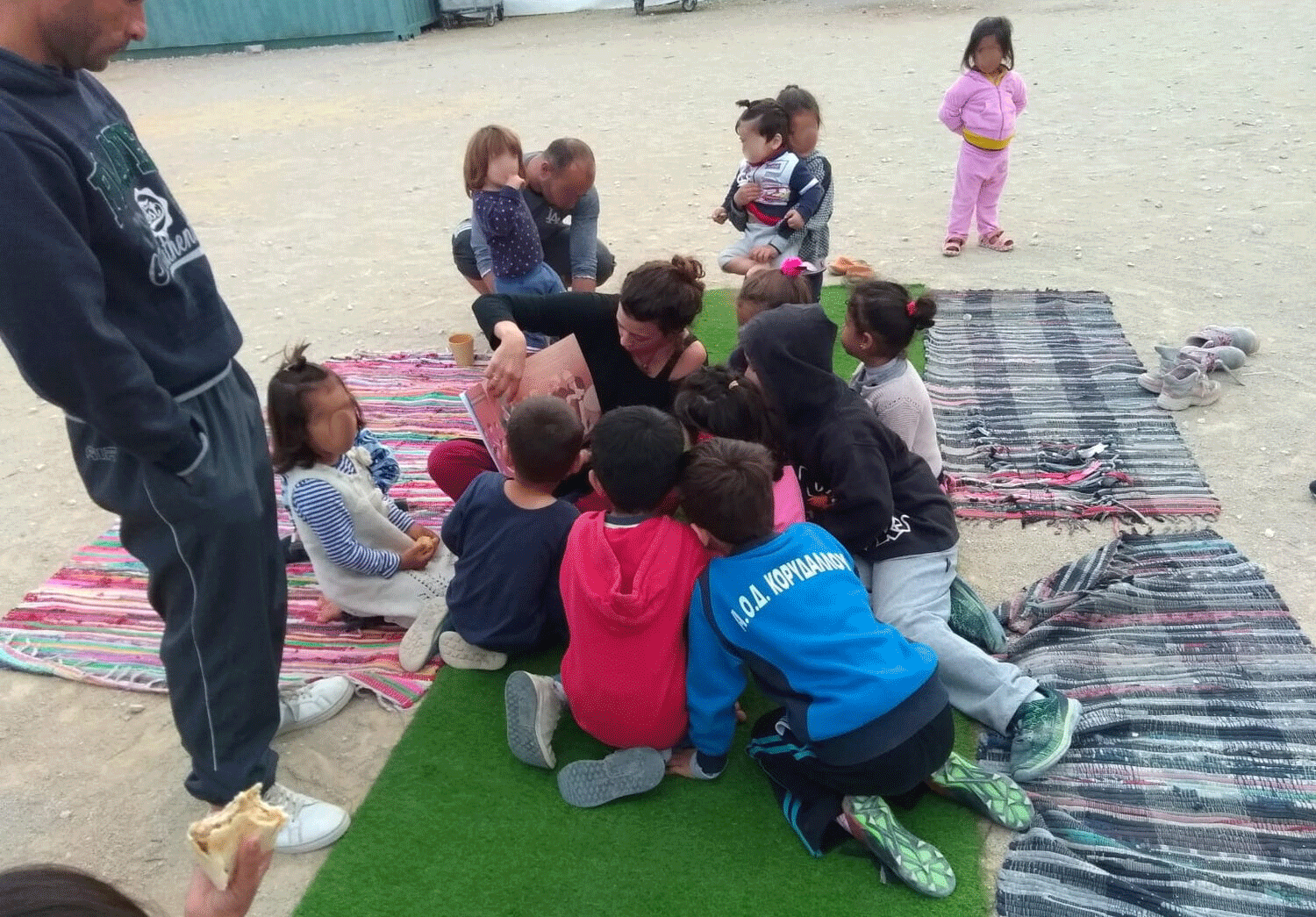 One of the camps ECHO visits regularly is called Oinofyta. 'It's a disused chemicals factory, structurally unsound, which accommodates close to 900 people,' writes Becka. 'Like all the camps, the living conditions are poor. Most of the people living inside the structure are in partitioned rooms without natural light and no proper ventilation… Many of the residents have been there for years, with no other option for accommodation. They are the "lucky" ones who get accommodation. Many do not.'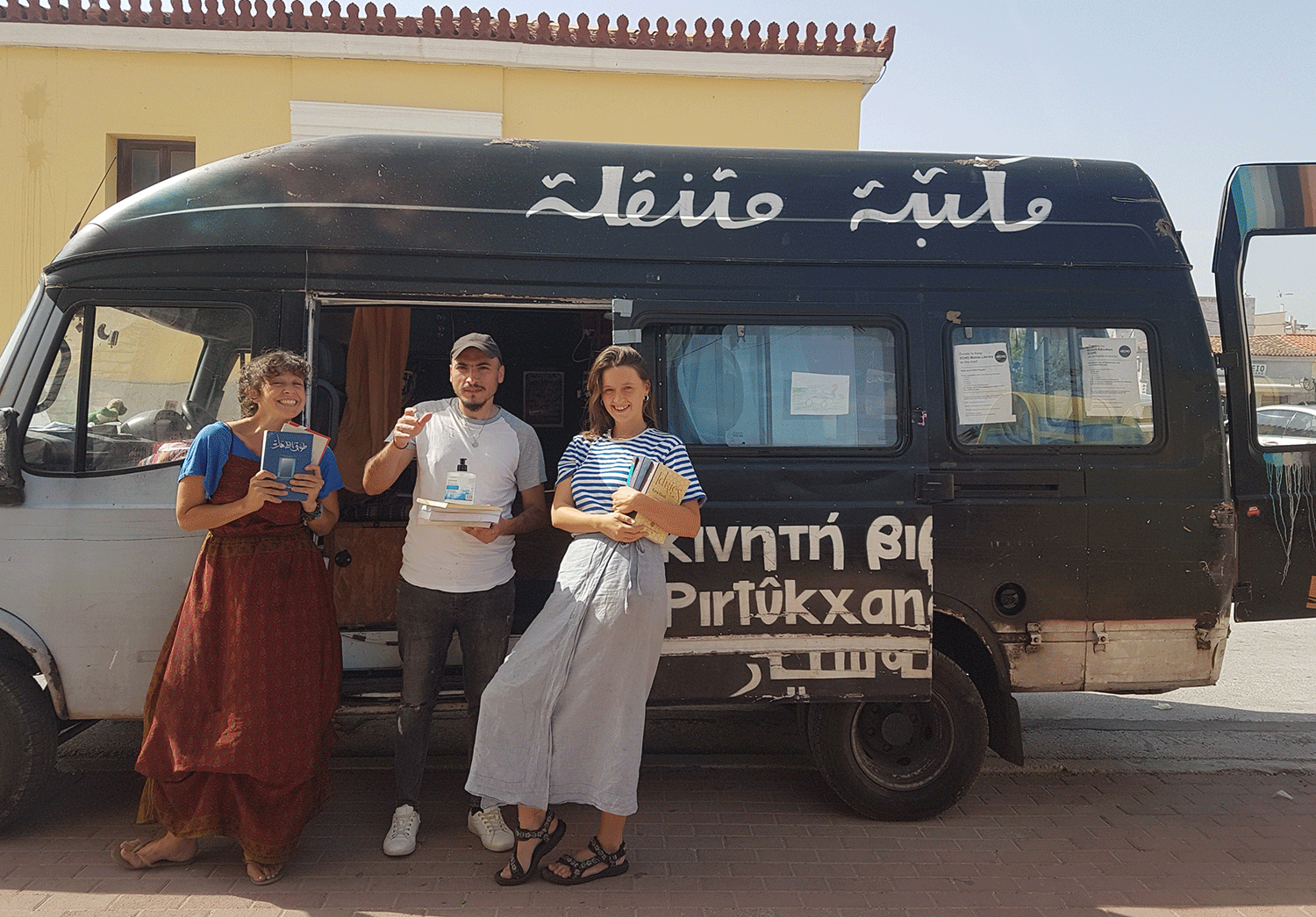 She goes on to describe another camp called Malakasa, an hour from Athens. 'Entire spaces inside the camp are now dominated by shanty-like structures made of detritus, plastic sheeting and old pallets. Almost all the residents are Afghani. This is one of the busiest [places that the ECHO van visits] and we have many regular keen readers here.'
ISF plans to keep ECHO well stocked with our children's books and our Dari and Farsi translations. We'll send them our new Turkish editions soon as well. This is part of our ongoing commitment to disseminating Idries Shah's books on Sufic thought around the world.
You can help reach those in need by donating here.
And support the ECHO mobile library here.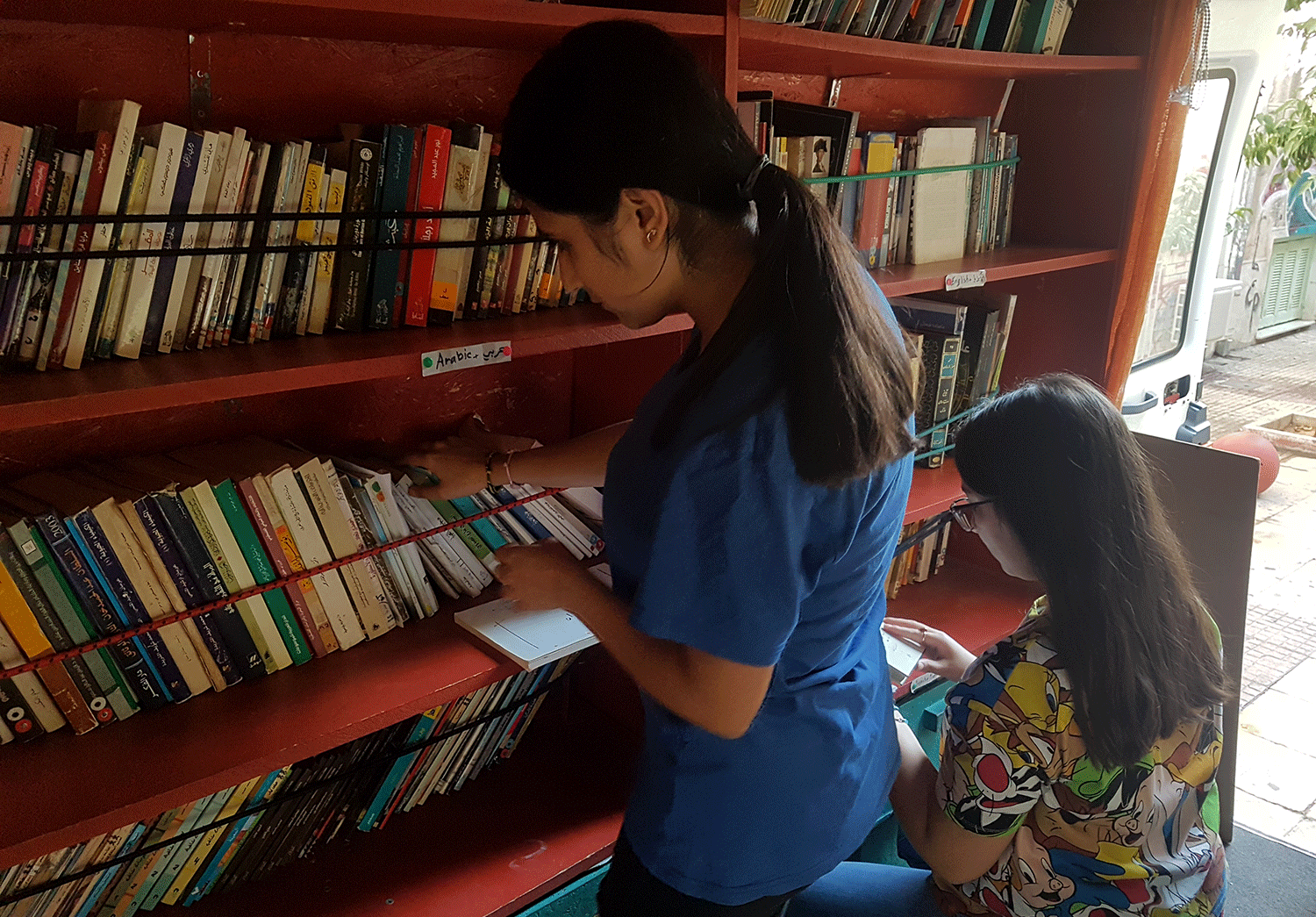 P.S. Becka herself has been reading one of the books ISF donated to ECHO. She reports that it has caused her to think back on, 'the torturously badly taught section on Sufism that I did for my undergraduate and the resulting rather abysmal essay that was deservedly given a mark that reflected the enthusiasm I had for the lecturer. The question was centred around the orthodoxy of Sufism in Islam and the whole thing made me wonder if people weren't trying far too hard to pigeonhole a set of complex practices into a purely Islamic system, trying to negate all the other older influences. I also studied Saadi's Golestan for part of my course on Persian literature – I am inclined to re-visit it!'
Published on: Oct 13, 2020