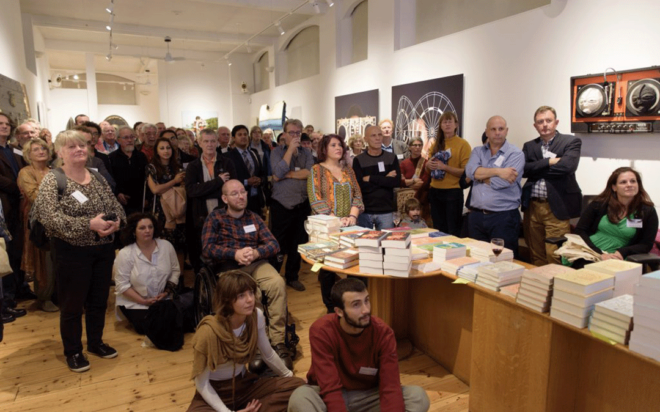 A huge thank you to everyone who joined us at The October Gallery in London for the Sixth ISF Annual Event. As always it was a joy to see so many old friends, and to receive a great many new friends as well. We took advantage of the occasion to bring everyone up to speed on the many projects we are working on.
These involved, announcing the launch of the new ISF web site; the major story writing competition in collaboration between ISF and UNESCO; updates on the relaunch of Idries Shah's books; as well as the many translations in progress. We also announced a collaboration between ISF and the wonderful Hope House Orphanage in the Panjshir Valley, Afghanistan, to which we are planning to soon bring Idries Shah's new children's books.
Again, thank you for supporting ISF not only the annual Event, but through the entire year by spreading the word of our work, all of which is made possible by YOU.
With warmest wishes,
The ISF Team