'A beacon of sanity in our age of polarity'*
The Idries Shah Foundation is a charity dedicated to publishing and disseminating the works and ideas of the writer and thinker Idries Shah — and to connecting ideas across disciplines, cultures and history to help bring about a deeper insight into human thought and behaviour. Besides publishing, we are also engaged in a wide range of charitable projects, from supporting education in deprived societies to collaborating with UNESCO to promote stories as the essence of culture.
*John Zada, Los Angeles Review of Books.
Celebrating World Storytelling Day
On World Storytelling Day, the Idries Shah Foundation is celebrating the eternal appeal and exploits of the incomparable, incredible and inimitable folk legend, Mulla Nasrudin.
With Sufi ideas under threat ISF is reseeding them through its translations project
'In many Islamic countries, the Sufi outlook is increasingly under threat.' ISF is working to renew this ancient tradition.
Winners of The Horrible Dib Dib Halloween Drawing Competition!
We've received entries from India and Pakistan, Japan, Germany, the United States. Even Iceland!
Explore the largest collection of Sufi literature and teaching-stories in the world
For over 40 years, Shah collected and published centuries of Sufi literature, and offered an interpretation of this invaluable resource uniquely framed for our time
We publish timeless, beautifully-illustrated stories for children
'These stories…nurture a part of the mind that is unreachable in more direct ways...'
– Robert Ornstein, Professor of Psychology, Stanford University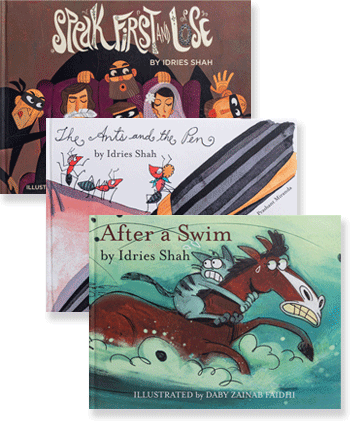 SPECIAL OFFER
Selected Children's Books for £4 each
We publish a selection of Idries Shah's teaching-stories as beautifully-illustrated children's books. From the hysterical The Horrible Dib Dib to the intriguing After a Swim, there's something for everyone! When you buy any of our children's books online from the ISF Shop, you'll get them for just £4 each (for a limited time only).
'Because what narrow thinkers imagine to be wisdom is often seen by the Sufis to be folly, the Sufis in contrast sometimes call themselves "The Idiots."' — Idries Shah.
Sufi stories contain several levels of meaning and work like psychological mirrors in which the reader may see himself and reality reflected, and come to better understand both. The movements of the characters in these stories portray psychological processes, and the story becomes a working blueprint of those processes.
Latest from The Idries Shah Foundation
Find out about our latest projects and exciting publishing initiatives, read our blog – and listen to our popular podcast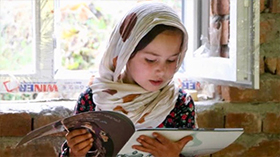 Books for Afghans
We are distributing copies of our Dari translations to Afghans who have fled Afghanistan. 1,000 copies of our children's books are being printed in the UK for immediate distribution. And 500 copies of our Nasrudin Dari editions are going to local councils, charities and military bases in the UK and USA.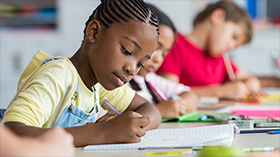 UNESCO Collaboration
Thousands of children between the ages of 12 and 18 participated in the ISF-UNESCO's short story competition. The theme 'Once Upon a Time in My Future…' drew entries from as far afield as Chile, Iran and Mongolia. The winners won bespoke medals, ipads and copies of our children's books for their school libraries.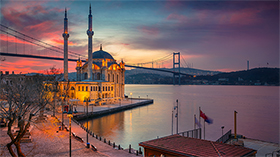 Taking Sufi Literature 'Home'
The Idries Shah Foundation is making Idries Shah's books available to readers in Asia and the Middle East, thereby 'returning' them to the societies that birthed much of the material he drew from. They are reaching refugees from Afghanistan and Iran – and now Turkish readers.
Explore the Idries Shah Library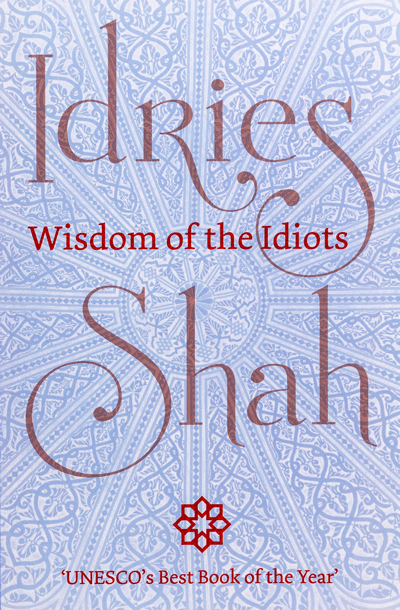 Wisdom of the Idiots by Idries Shah
insert_link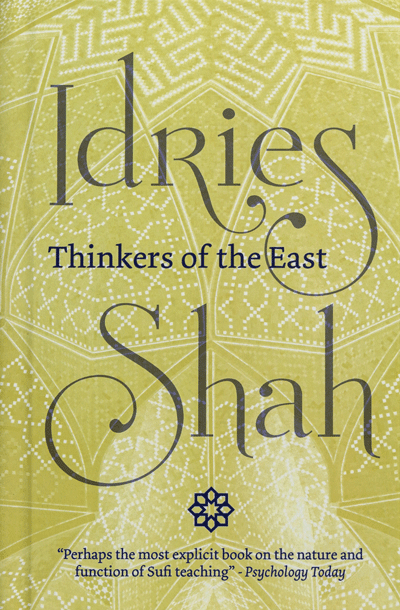 Thinkers of the East by Idries Shah
insert_link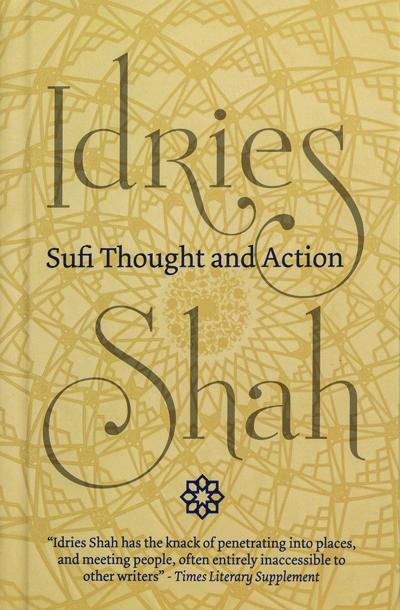 Sufi Thought and Action by Idries Shah
insert_link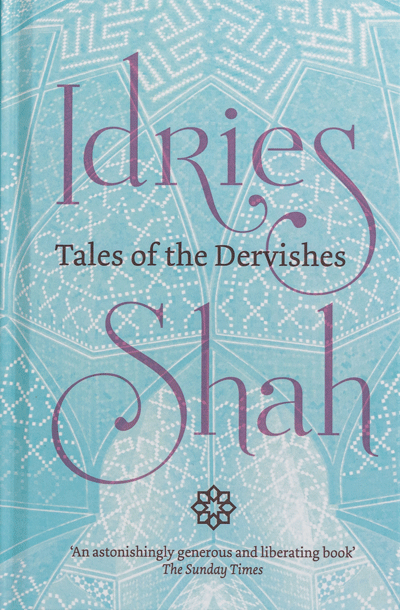 Tales of the Dervishes by Idries Shah
insert_link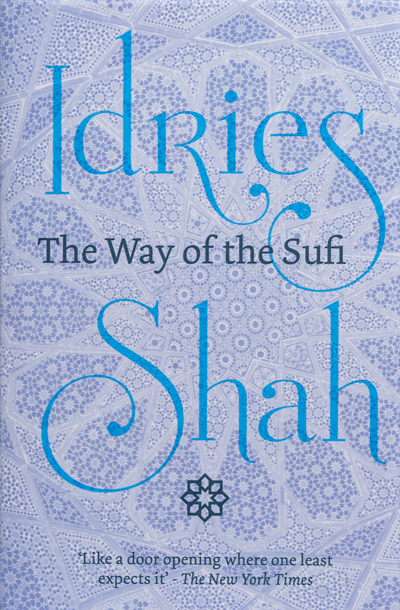 The Way of the Sufi by Idries Shah
insert_link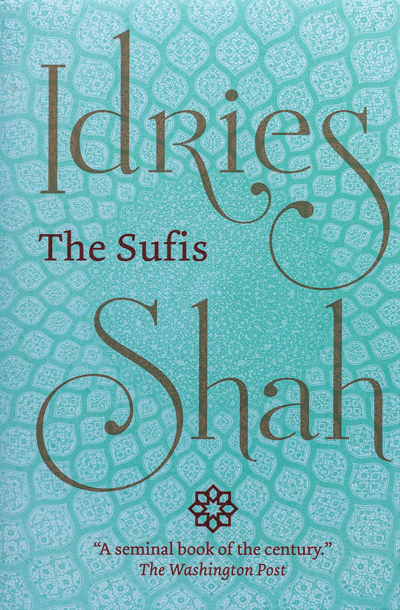 The Sufis by Idries Shah
insert_link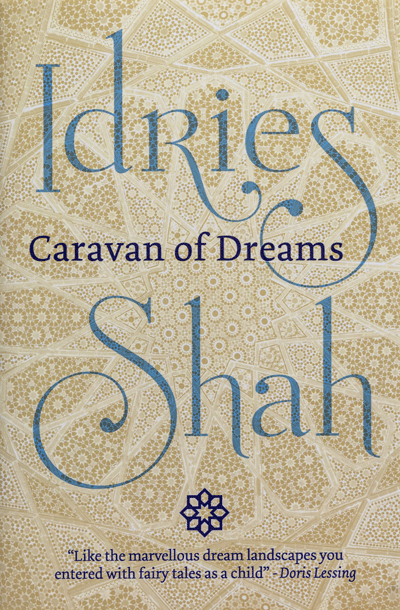 Caravan of Dreams by Idries Shah
insert_link
Collaborations
Some of the organisations with which we collaborate and whose work is important in the fields of Literacy, Imagination and the Humanities